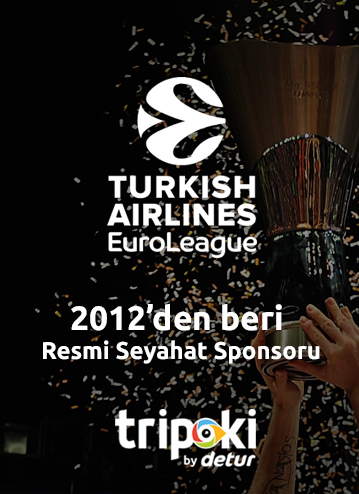 Euroleague Basketball extends Tripoki as official travel partner
We are proud to announce that, after a successful two years together, Tripoki will continue as the official Travel Booking Portal for the top competitions on the continent, the Turkish Airlines EuroLeague and the 7DAYS EuroCup.
Tripoki offers countless travel choices at competitive prices with technology that makes trips fast and easy to book. Tripoki also specializes in packages for major events and concerts that include tickets to the events themselves.
"Creating memories for fans is our goal in having an official partner for travel in the EuroLeague and EuroCup, and Tripoki will keep taking care of that important goal going forward as it has for the last two years," Jordi Bertomeu, Euroleague Basketball President and CEO, said. "This new agreement rewards the trust that has been built between us to be able to keep offering our fans the best in travel options."
"It is a privilege to continue this journey together to further enhance the largest basketball competition on the continent," Firuz Bağlikaya, Chairman of Detur, stated. "Our goal is to offer the best sports and cultural experiences to our customers, and without a doubt Euroleague Basketball competitions are some of the best events in the world."
Top COUNTRIES
Looking for the best places to travel? Take a look at these countries now!