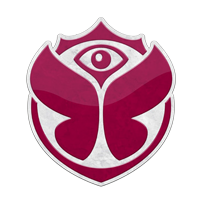 Tomorrowland 2020
17 - 26 July 2020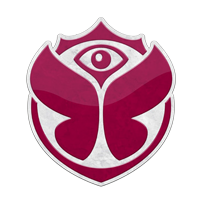 Tomorrowland 2022
Tomorrowland 2022
A heaven on earth for electronic music fans since 2005, Tomorrowland will host a huge audience from different parts of the world in Belgium this year again.
As one of the biggest music festivals in the world, Tomorrowland will be a unique experience for everyone this year as every other year! There's no doubt that you will listen and dance best of EDM, house, techno and electronic music at the festival. Hosting the idols like Steve Aoki, The Chainsmokers, Armin van Buuren, Afrojack, Dj Snake, David Guetta, Solomun last year, Tomorrowland has a line-up that proves that it will never lower its quality this year. Let's give the good news that you can watch many of these names in 2022 too! Popular names such as Tiesto, Dimitri Vegas & Like Mike, Marsmello, NERVO, Amelie Lens, Lost Frequencies, Martin Garrix and Yellow Claw will also take their place in the festival this year.
As well as the main stage, don't forget to check out the other stages such as Freedom, Generation Smash, Tweeka Mania - Q-Dance Invites, Flow, Cafeina, Exhale, Core, Sexy by Nature, Afterlife, Radio Ultra Modern, Krankenhaus, Monstercat, Footworxx, Psygathering, Cocoon, Rampage, and Lotus. There will be different DJ performances at each stage. Although it is a music festival, Tomorrowland also stands out as an adventure for all of the attendees. Besides the music, the festival will become more amusing with dancing stages, camping areas, parties, surprises, and friendships, which will be engraved in people's memories.
F.A.Q.
Tomorrowland hakkında merak ettiğiniz tüm bilgiler burada
Tomorrowland tam olarak hangi tarihlerde ve nerede gerçekleşiyor?
Festival, 15-17 Temmuz; 22-24 Temmuz ve 29-31 Temmuz 2022 tarihlerinde art arda iki hafta olmak üzere 3 gün düzenleniyor. Tomorrowland, Belçika'nın Boom kentindeki De Schorre rekreasyon alanında gerçekleşiyor. Boom şehri, Anvers ve Brüksel arasında yer alıyor.
Tomorrowland'e katılmak için en az kaç yaşında olmam gerekiyor?
Bir yetişkin eşliğinde gitseniz dahi, Tomorrowland'e katılmak için en az 18 yaşında olmanız gerekiyor. Festival alanına giriş esnasında yaşınızı kontrol etmek amacıyla kimlik kontrolleri yapılıyor.
Tomorrowland'e nasıl gidebilirim?
Brüksel Uluslararası Havalimanı (BRU) ve Brüksel Güney Charleroi Havaalanı'ndan (CRL) kalkan shuttle seferleriyle festival alanına kolaylıkla ulaşabilirsiniz.
Festival alanında dolap bulunuyor mu?
Evet, festival alanında kişisel eşyalarınızı koymak için çeşitli boyutlarda kilitli dolaplar bulunuyor.
Festival alanından çıkış yaptıktan sonra geri girmek mümkün mü?
Festival alanına yapacağınız çıkış ve tekrar giriş işlemleri satın aldığınız bilet türüne göre farklılık gösteriyor. Tomorrowland günlük bilekliğiniz varsa, festival alanından çıktıktan sonra tekrar girmenize izin verilmiyor. Festival alanına girebilmek için yeniden bilet almanız gerekiyor. Full Madness bilekliği sahibiyseniz ve alandan çıkış yaptıysanız, aynı gün içinde festival alanına giriş yapamıyorsunuz fakat ertesi gün alana giriş izni veriliyor. DreamVille bilekliği ile Tomorrowland'e, alan kapanmadan 2 saat öncesine kadar istediğiniz zaman giriş hakkınız oluyor. Ayrıca güvenlik sebebiyle Tomorrowland'dan DreamVille'e yalnızca 17:00'dan itibaren girilebiliyor.
Telefonla Tomorrowland seyahat paketi satın alabilir miyim?
Satış yöntemleri ile ilgili daha fazla bilgi almak için +90 850 460 21 22 numaralı telefondan bize ulaşabilirsiniz.
Ödememi nakit yapabilir miyim? Online satın alımlarda taksit imkanı var mı?
Tomorrowland paketlerini kredi kartı, debit kart ile online ve offline olarak satın alabilirsiniz. Banka transferi ve taksit seçenekleri hakkında detaylı bilgi için events@tripoki.com adresine e-posta gönderebilirsiniz.
Festivale grup olarak gitmek istiyoruz. 10, 20 ya da 50 kişilik gruplar için satın alım yapabilir miyim? Bilet sayısında kısıtlamanız nedir??
Bilet satın alımlarında herhangi bir kişi sayısı kısıtlamamız bulunmuyor. Grup satın alımlarında events@tripoki.com adresine bilgi amaçlı e-posta göndermenizi rica ediyoruz.
Festival alanına giriş saatleri nedir?
Cuma ve cumartesi günü, festival alanına saat 22:00'a, pazar günü ise 21:00'a kadar giriş yapabilirsiniz. Geçerli bir bileklik veya onaylı biletiniz olsa bile, bu saatlerden sonra alana erişim sağlayamazsınız.
Festival alanında otopark bulunuyor mu?
Festival alanında otopark bulunuyor. Otopark bilgisi ve fiyatlar, haziran ayında belli olacak.
İlaçlarımı yanımda götürebilir miyim?
Düzenli olarak almanız gereken ilaçları, festival alanı girişinde bir sağlık belgesiyle kanıtlamanız gerekiyor.
Biletimdeki ismi değiştirebilir miyim?
Tomorrowland biletinizdeki ismi mart ayının sonuna kadar değiştirebilirsiniz.
Biletteki isim bana ait olmasa da o biletle festivale giriş yapabilir miyim?
Tomorrowland yetkilileri, biletin size ait olmaması durumunda festival alanına girişinizi reddetme hakkını saklı tutar.
Biletimi iade edebilir miyim?
Satın aldığınız bilette/seyahat paketinde iptal ve iade seçeneği bulunmuyor. Festivale gidemeyecekseniz biletinizi farklı bilet satış kanallarında satışa çıkarabilirsiniz.
Festival alanına transfer hizmetiniz var mı?
TFestival alanına transfer hizmetimiz bulunmuyor. Havaalanından Dreamville'e shuttle araçlar hizmet veriyor.
Çadır nereden tedarik edebilirim?
Tomorrowland'de çadır alanına giriş hakkının olduğu Magnificent Greens Comfort seyahat paketini satın alabilir ve yanınızda getireceğiniz çadırda konaklayabilirsiniz. Easy Tent Comfort seyahat paketiyle Tomorrowland'in size sunduğu özel çadırlarda da konaklayabilirsiniz.